Print This Page
Executive Team
Russell C. Lindner, Executive Chairman, is the son of founder Tad Lindner. His lifelong career at Colonial includes work on the maintenance crew, as a valet parker at the Four Seasons, and as Deputy Corporate Counsel.  Born in Washington and a member of the DC Bar, Rusty combines his parking and land use experience to help advance our clients' interests.  For more than 30 years, Rusty has served in leadership for a variety of civic, educational and philanthropic enterprises, including service as Chairman of the Federal Reserve Bank of Richmond, an officer of the Federal City Council and the DC Policy Center, a trustee of the University of Georgia Foundation as well as its Terry School of Business, a vestryman of Christ Church Georgetown, and on the boards of the Washington International School, the National Rehabilitation Hospital, The Friends of Volta Park, and Landon School (whose board he chaired).  Rusty obtained his B.A. from Johns Hopkins, his M.S. from MIT, and his J.D. from GW Law.
Andrew C. Blair, President and Chief Executive Officer, has 29 years of experience in the industry, including risk management, marketing and operations. Andrew is responsible for all of Colonial's operating functions, including Operations & Development and Maintenance, as well as the Office of the General Counsel. Andrew, who received his B.A. from The University of Virginia, takes an active leadership role in numerous municipal, community, and professional organizations, including serving as Chair of the Board of Children's National Medical Center Foundation, as well as Vice Chair of the parent Board of Children's National, past Chairman of the Alexandria Chamber of Commerce, and past Chairman of the National Parking Association and the Board of the Washington Parking Association.
William Cook, Executive Vice President and Chief Operating Officer, has 20 plus years of experience in parking, hospitality and manufacturing operations. In addition to his tenure at Colonial Parking®, Will has held officer-level positions with Park 'N Fly, AviStar, Thousand Trails, and Nielsen & Bainbridge—the latter three being through a decade-long association with Kohlberg & Co., a New York-based private equity firm. Will is responsible for the operation of Colonial's Parking Operations, Development Services, Yield Management, Sales and Marketing, Customer Care, Facility Care, and Colonial's innovative Remote Management Center (RMC). Will has extensive experience managing complex facilities at airports with sophisticated revenue control systems and also manages the company's consulting practice surrounding new technology design and implementation. Will is a native of Alexandria, graduated with a B.A. in History from the College of William and Mary, and is a past presenter at the NPA, IPI and the AAAE.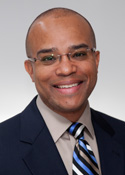 Ronald E. Peck, Executive Vice President and Chief Financial Officer, is responsible for the company's corporate accounting, risk management, revenue integrity, and information systems divisions. Ron brings over 18 years of leadership and financial management experience across a diverse set of industries that include commercial retail and foodservice, commercial real estate development, public accounting, and insurance services. Prior to Colonial, Ron was the controller of a multi-state convenience and foodservice chain specializing in the distribution of bulk fuels, transport operations, and multi-unit convenience stores with food service. During this time, Ron had oversight responsibility for the company's corporate office function and led the development of growth strategies, performance benchmarks and financial analysis. Ron received a B.S. degree in Business Administration and Economics from West Virginia University (Cum Laude). He is also a Certified Public Accountant (CPA) in the State of Maryland and is a member of the Maryland Association of Certified Public Accountants (MACPA).
Bereket Woldu, CPP, Executive Vice President of Forge (Colonial's Parent Company),  has progressively risen through the organization from Attendant, Cashier, Site Manager, Night Operations Manager, Regional Manager and Senior Vice President. In his current capacity, he has the ability to apply all of these experiences to a portfolio, which includes Colonial's urban, labor-intensive leased facilities. Bereket is a member of the Board of the Georgetown Business Improvement District and is an active supporter of the Ethiopian and Hispanic communities in Washington. Bereket holds a B.A. from The University of Baltimore.
Mark E. Terrenzi, LEED AP O+M, Senior Vice President of Operations, has over 27 years of combined experience in facilities operations and parking, with a proven record of accomplishment in operational infrastructure, P&L management, customer experience, technology enabled solutions, and sustainability. Mark's background spans a broad range of client and facility types, including Fortune 500 companies, local, state, and federal government, higher education, commercial office, retail, multifamily, mixed use, and sports & entertainment venues. Throughout his career, he has remained active in many national and local industry associations, such as the United States Green Building Council and the Montgomery County Chamber of Commerce where he currently serves on the Board of Directors. Mark has a B.A. from Duke University and holds a LEED AP O+M certification from the USGBC. He currently resides in Potomac, Maryland where he is active in the community as a volunteer and youth sports coach.
Rich Rosenberger, Vice President & General Manager, with over 19 years of progressively responsible parking management experience in all types of operations including mixed-use, retail, office and hospitality, Rich is among the most qualified Vice President & General Managers in the Washington DC Metropolitan area.  Rich brings a strong work ethic and the ability to lead a team to meet owners' specific property objectives. Rich has successfully managed parking facilities in the Baltimore and Philadelphia markets, and currently has oversight of 120 facilities in the Metropolitan area, including high profile locations such as 2200 Pennsylvania Avenue, Gallery Place and the Duke Properties portfolio.
Lori Gagnon, Vice President and Director of Customer Care, joined Colonial Parking in 2011. Lori has overall responsibility for the customer care operation, monthly parking invoicing, government contract management and customer communications, as well as the Remote Management Center. The Customer Care group interacts with thousands of customers each week and manages over 70,000 accounts per month. She has held officer level positions with the W.C. Redmon Company and before that served as Vice President of Customer Care and Customer Operations for the Kmart Corporation. Lori brings a strong background and dedication to customer satisfaction and is committed to making sure Colonial's customers are treated with the utmost of care. She is a member of Women in Parking (WIP) and spends her weekends on the Eastern Shore.
Brian Watts, Vice President and General Manager, has over 26 years of parking management experience with all types of operations, including office buildings, five star hotels, government institutions and the transportation and shuttle concession at BWI Airport. Brian joined Colonial in 2001 as a Senior Operations Manager overseeing many of our Virginia based locations. In 2003, he transferred to the position of Senior Quality Control Manager at the National Institutes of Health Campus in Bethesda, Maryland. In 2010 he became the General Manager for the campus. In 2015, Brian returned to Colonial Headquarters where he was tasked with operational oversight of the Georgetown Portfolio. In his "off time" Brian enjoys spending time with his family and coaching a variety of youth sports.
Elizabeth Pye, Vice President of Business Development, has more than 15 years in the commercial real estate industry. Her experience includes both landlord and tenant representation firms; a full-service commercial real estate firm; a leading architecture firm; and most recently, an Owners Representation/Project Management firm. Her responsibilities have ranged from market research, marketing, and proposal management, to Customer Relationship Management (CRM) implementation, strategic positioning, and client management. Elizabeth is actively involved in commercial real estate industry organizations as well as the local community. She currently serves as the Director, Sponsorship and Community Action for Commercial Real Estate Women (CREW) DC's Board of Directors and was recently selected to serve on CoreNet MidAtlantic's Board as Co-Chair of the Special Events Committee. Elizabeth received a Bachelor of Science in Business Administration with a specialization in Marketing from American University and a Master of Business Administration from Queens University of Charlotte.
John Tenerowicz, Vice President of Human Resources, has 20 years of experience in the Human Resources profession. He puts strong emphasis on training, development, and employee retention by developing, implementing and managing the correlating systems, programs and metrics to support the employee life cycle. John holds the belief that Human Resources' responsibility is to align HR processes and compliance with company needs and objectives, while maintaining a strong focus on people. Prior to joining Colonial, John served as Vice President of Human Resources at Coastal Sunbelt Produce and has held a variety of Human Resources positions with Armstrong World Industries, Allegis Group, Becton Dickinson and Algeco Scotsman. He received his MBA from the University of Baltimore.
NOTE: "CPP" designates certification by the National Parking Association as a Certified Parking Professional. NPA's Certified Parking Professional Program is a comprehensive curriculum designed to assist managers in performing their duties in an effective and professional manner. The program includes an examination whereby, if a passing score is achieved, the CPP credential is granted.