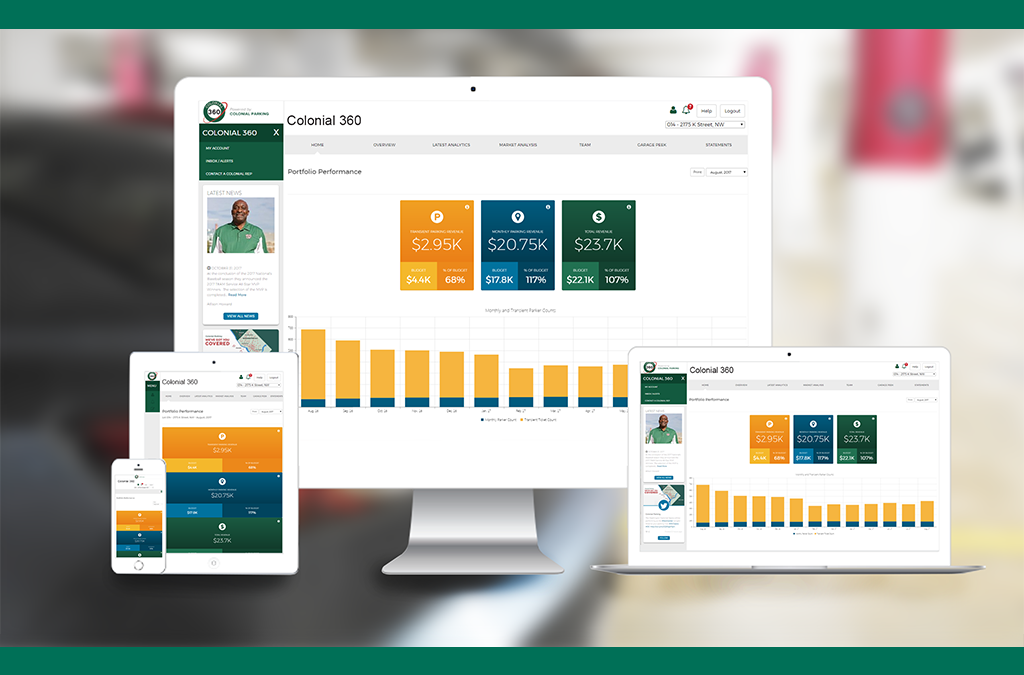 Colonial 360: Parking Analytics in Your Pocket
You asked and we're delivering. Colonial Parking is very proud and excited to announce the launch of Colonial 360, our new, online client portal.
Colonial 360 was created to give our clients instant access to parking analytics at all their locations. This includes monthly statements, revenue by parker type, monthly parker account information, transient tickets by rate, market analysis, and much more.
While we do think all that information is quite exciting, for us Colonial 360 is about more than just providing data. It is about furthering our commitment to our clients. We believe that by being completely transparent, we can better serve our partners and better ourselves in the process.
We hope you agree.
About Colonial Parking: Colonial Parking manages 280 plus parking locations in the Washington, DC area. We are dedicated to providing exceptional service to both our customers and clients, as well as hiring trusted and driven employees that exude our integrity and accountability. We would be happy to review your project, be it large or small.